COLLAGEN PEPTIDES MANUFACTURER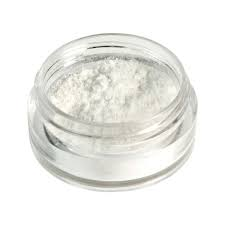 LEADING COLLAGEN PEPTIDES MANUFACTURER AND SUPPLIER:
If you are searching for a Collagen Peptides Manufacturer and Supplier then Cavendish Nutrition is the right choice. Our company is one of the most versatile companies involved with manufacturing and supplying various types of high-quality Collagen Peptides supplements.
As a collagen peptide manufacturer, we have been contributing to the fitness and health of people. We have been serving as collagen peptides manufacturer for a long time. Collagen peptide is also known as collagen hydrolysate which can provide useful results for joint pains due to stiffness in muscles and inflammation. It can also enhance the strength of the muscles and boost the body functions. As the responsible collagen peptide manufacturer, we always conduct thorough research to make our product more useful. Our wellness specialists conduct thorough research to make our products effective as well as safe. And our unique manufacturing procedure makes sure that all of the natural ingredients present in these products maintain their effectiveness and improve the results with rapid absorption rate by your body.
COLLAGEN PEPTIDES MANUFACTURING PROCESS
Collagen Peptides are a natural supplement that helps maintain healthy hair, skin, nails, bones and joints. Collagen is the most abundant protein in your body and the main component of connective tissues. Collagen Peptides are manufactured through the enzymatic hydrolysis of animal Collagen (type I). This controlled process using purified water under high pressure and temperature, converts the insoluble Collagen fibers into soluble peptides. Collagen is a protein found throughout the human body, in our organs and bones, skin, muscle and tendons. Your bone cartilage is made from collagen, so your joints can move freely. Collagen is also necessary for healthy skin. Collagen peptides are created by extracting those collagen peptides from the bones and connective tissues of the animal sources. They are then processed using a chemical-free hydrolysis process, which ensures the raw material is broken down thoroughly without affecting its beneficial property so that it can be absorbed quickly and easily into the body. Collagen peptides are a specially processed form of collagen derived from bovine hides and bovine bones, as well as fish skins and scales.
TYPES OF COLLAGEN PEPTIDES MANUFACTURING
When it comes to collagen, types are important. Each type of collagen offers unique benefits depending on your individual needs, from boosting skin moisture and elasticity to supporting joint health and mobility. Just like you need to ensure your diet contains a variety of nutrients, you should take multiple types of collagen peptides in your daily regimen. We offer three different types of collagen peptides: Type I and III support joints, tendons, ligaments, bones, hair, skin and nails, Type II supports healthy cartilage and joints. Our multi-source blend is formulated with a variety of sources from cows, chickens, fish and eggshells to help deliver a range of benefits.
COLLAGEN PEPTIDES MANUFACTURING INGREDIENTS & FLAVORS
Collagen peptides are the short chains of amino acids making up collagen. These peptides are easily digested and soluble in cold water. Our Collagen Peptides are from pasture-raised, grass-fed bovine hide to ensure a natural, high quality, and sustainable source of this powerful ingredient. The collagen is enzymatically processed several times to break down the amino acid chains into smaller sizes (small peptides), so that they are Bioavailable, easily digestible and soluble in cold liquids. Our formula also contain hyaluronic acid which is a naturally occurring molecule in the body whose ability to bind up to 1000 times its weight in water makes it ideal for moisturizing and lubricating skin joints. Collagen Peptides are flavorless, odorless and tasteless, which makes them easy to add to recipes – hot or cold. They are perfect for adding an extra boost of collagen to coffee, smoothies, soups, or any recipe that can benefit from a little extra protein.
PACKAGE AND LABEL DESIGN OPTIONS FOR COLLAGEN PEPTIDES MANUFACTURING
Collagen peptides are commonly packaged into various containers and packaging types that can include plastic and glass, as well as the type of container. Collagen supplements may be purchased as powders, capsules, pills, liquids and solids. We can work with you to customize a packaging recipe that suits your requirements. It's important to us that your supplement is packaged and labeled exactly how you want it. Cavendish Nutrition is a reputable Collagen peptides supplement brand. We are a Collagen peptides manufacturer, providing product packaging design and label printing. We offer essentially any packaging design, including low minimums for private label runs with custom labels and skins included.
WHY CHOOSE US FOR COLLAGEN PEPTIDES MANUFACTURING?
Cavendish Nutrition provides superior quality of Collagen Peptides. Our Collagen Peptides Manufacturing facility and Collagen Peptides manufacturing process is compliant with Good Manufacturing Practice (GMP) of the Food and Drug Administration (FDA). Our Collagen Peptides manufacturing facility is designed to manufacture high quality Collagen Peptides and nutritional ingredients that provide consistent results and efficacy. Because we employ customized, state-of-the-art technology, we have the flexibility to scale up production rapidly as needed.
HURRY UP! CONTACT US TODAY FOR A QUOTE! MENTION YOU FOUND US FROM OUR WEBSITE
AND RECEIVE 5% OFF YOUR FIRST ORDER