ELDERBERRY PRIVATE LABEL SUPPLEMENTS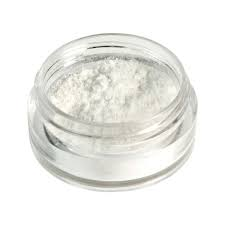 CERTIFIED ELDERBERRY PRIVATE LABEL SUPPLEMENTS MANUFACTURERS:
Cavendish Nutrition is a Certified Elderberry private label supplements manufacturers offering high quality elderberry supplements. We are experts in manufacturing elderberry capsules, powders and drinks. Elderberry helps in lowering cholesterol levels and boosts immune function. This super food is one of the most studied and most effective remedies for colds and flus ever discovered.
Cavendish Nutrition manufactures private label elderberry supplements in the form of powder, capsules, gummies, and drinks. The price of our high-quality supplements is competitive. The products come in different forms and a variety of dosage sizes to suit the needs of everyone. Elderberries are known for their immune-boosting properties and can help reduce inflammation.
Elderberry is an all-natural product that has become increasingly popular for its medicinal properties, extremely high Vitamin C content and strong antioxidant capacity. Our Private Label Elderberry Supplements are completely natural. We use only top quality ingredients so you can be assured of the highest quality supplements.
ELDERBERRY PRIVATE LABEL SUPPLEMENTS MANUFACTURERS PROCESS
We manufacture Elderberry Private Label Supplements under strict quality control guidelines. We oversee every step of the entire manufacturing process, from sourcing to production, to ensure that our Elderberry Supplements are safe and effective. Using specific manufacturing guidelines, we make sure that our food products retain full nutritional value throughout the entire production process.
Manufactured in a GMP certified facility, our Elderberry Supplements are allergen-free and are tested for heavy metals, microbiology and contaminants. Our manufacturing processes are designed to keep our raw materials as natural and unprocessed as possible, which means that our Elderberry Supplements retain more of the nutrients and flavors that nature intended. Ingredients are sourced from a trusted network of raw suppliers and tested for quality, then shipped to our production facility, where the extracted product's properties are validated. The final product is tested again before being made available for purchase.
Our dedicated team is always working hard to manufacture the best elderberry supplements available. We only use high-quality ingredients, and work with reliable suppliers around the world so that you can rest assured that each product is produced with care and consistency.
TYPES OF ELDERBERRY PRIVATE LABEL SUPPLEMENTS MANUFACTURING
Elderberries are a perfect food packed with antioxidants that fight off colds, asthma, and cancer symptoms. However, there are several ways to consume them. There are three types of elderberry supplements to try: Elderberry capsules, elderberry gummies, and elderberry syrup. They come in a variety of doses and flavors.
Elderberry syrup – Helps support your immune system during times of seasonal health concerns. Elderberry syrup is also available in caffeine-free and kid-friendly versions.
Elderberry gummies – For on-the-go support from cold and flu, try these great tasting elderberry gummies.,
Elderberry capsules – It is a convenient way to get elderberry's immune supporting benefits in a quick and easy form.
ELDERBERRY PRIVATE LABEL SUPPLEMENTS MANUFACTURING INGREDIENTS & FLAVORS
Elderberry Supplements offer powerful antioxidant benefits, helping to protect the immune system. Their dark purple berries are rich in nutrients and support the immune system. The ingredients used for making Elderberry Supplements are: Elderberry Extract, Vitamin C, Vitamin B6 and Zinc. Elderberry supplements are made with certified organic black elderberries, harvested once a year at optimal ripeness and blended with whole fruit organic stevia leaf, vitamin c, and zinc.
We take the best natural ingredients and combine them to create supplements that are powerful and effective. We only use what is necessary to make a valuable product. This allows us to take out all of the unnecessary fillers, additives, artificial flavors, and sweeteners.
Our Elderberry Supplements Flavors are rich in antioxidants and Vitamin C, perfect for immune support. It is available in berry, orange, chocolate, cherry and apple flavors.
PACKAGE AND LABEL DESIGN OPTIONS FOR ELDERBERRY SUPPLEMENTS MANUFACTURING
Elderberry supplements have different types of packaging options. Most popular packaging types for elderberry supplements are Bottle, Box and Packing Strips. We can work with you to customize a packaging recipe that suits your requirements and make Elderberry Private Label. It's important to us that your supplement is packaged and labeled exactly the way you want it. Cavendish Nutrition is a reputable Elderberry Private Label supplement brand. We are the Elderberry Supplements manufacturer, providing product packaging design and label printing. We offer essentially any packaging design, including low minimums for private label runs with custom labels and skins included.
WHY CHOOSE US FOR ELDERBERRY SUPPLEMENTS FOR PRIVATE LABEL BRAND?
Cavendish Nutrition provides superior quality of Elderberry Supplements. Our Elderberry Supplements Manufacturing facility and Elderberry Supplements manufacturing process is compliant with Good Manufacturing Practice (GMP) of the Food and Drug Administration (FDA). Our Elderberry Private Label Supplements manufacturing facility is designed to manufacture high quality Elderberry Supplements and nutritional ingredients that provide consistent results and efficacy. Because we employ customized, state-of-the-art technology, we have the flexibility to scale up production rapidly as needed.
HURRY UP! CONTACT US TODAY FOR A QUOTE! MENTION YOU FOUND US FROM OUR WEBSITE
AND RECEIVE 5% OFF YOUR FIRST ORDER